Our Mission
The Miracle Field of Horsham PA provides opportunities for individuals with cognitive and physical disabilities a safe and inclusive environment where they will find comfort, friendship, and a sense of belonging.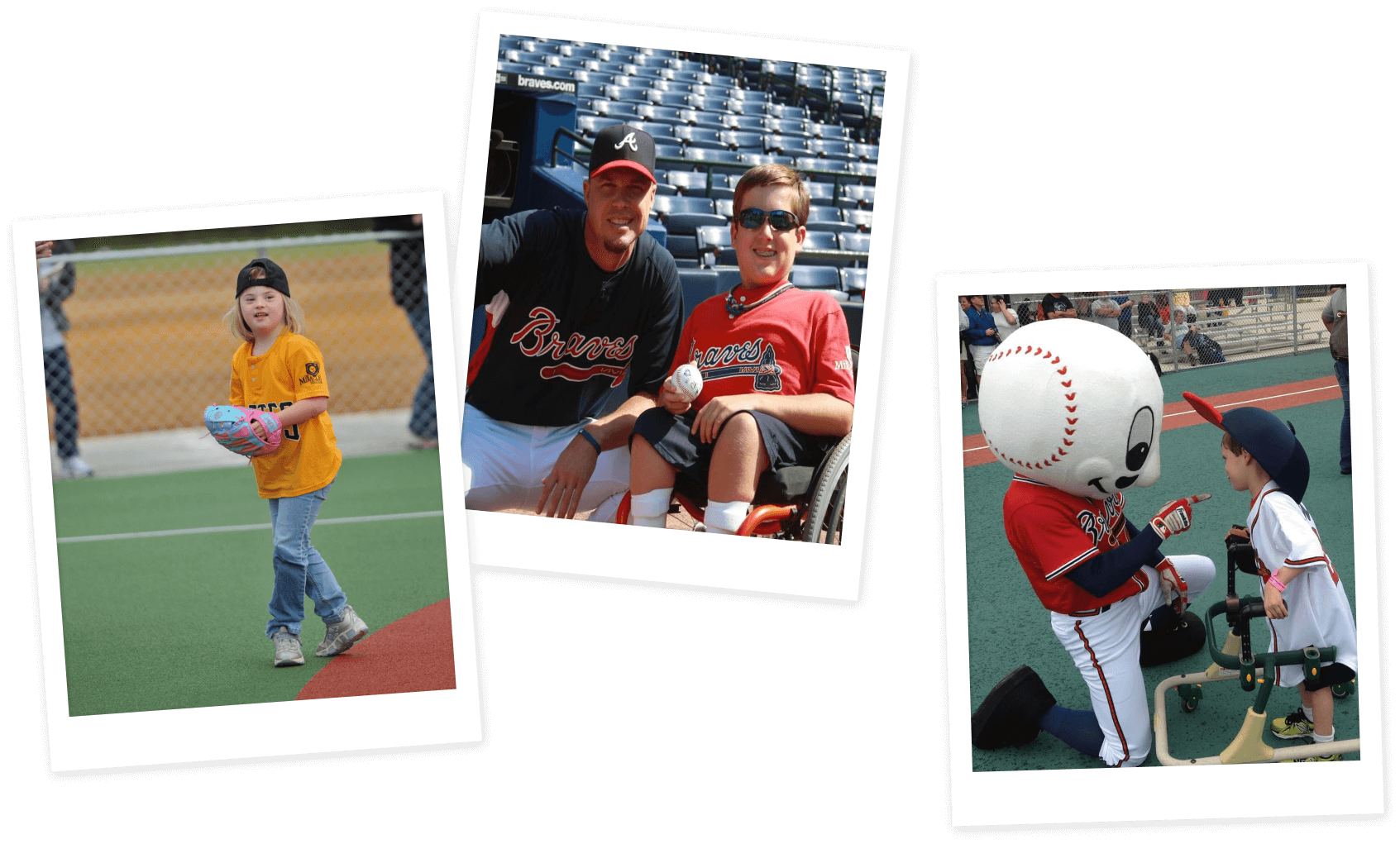 Our Board of Directors
Executive Committee
William Slaymaker – President
Nancy Kirby – Vice President/Treasurer
Cindy Mannon – Secretary
Board Member
Advisory Board
Jeanne Phillips
Liz McGarrigle
We are currently accepting applicants for Board Seats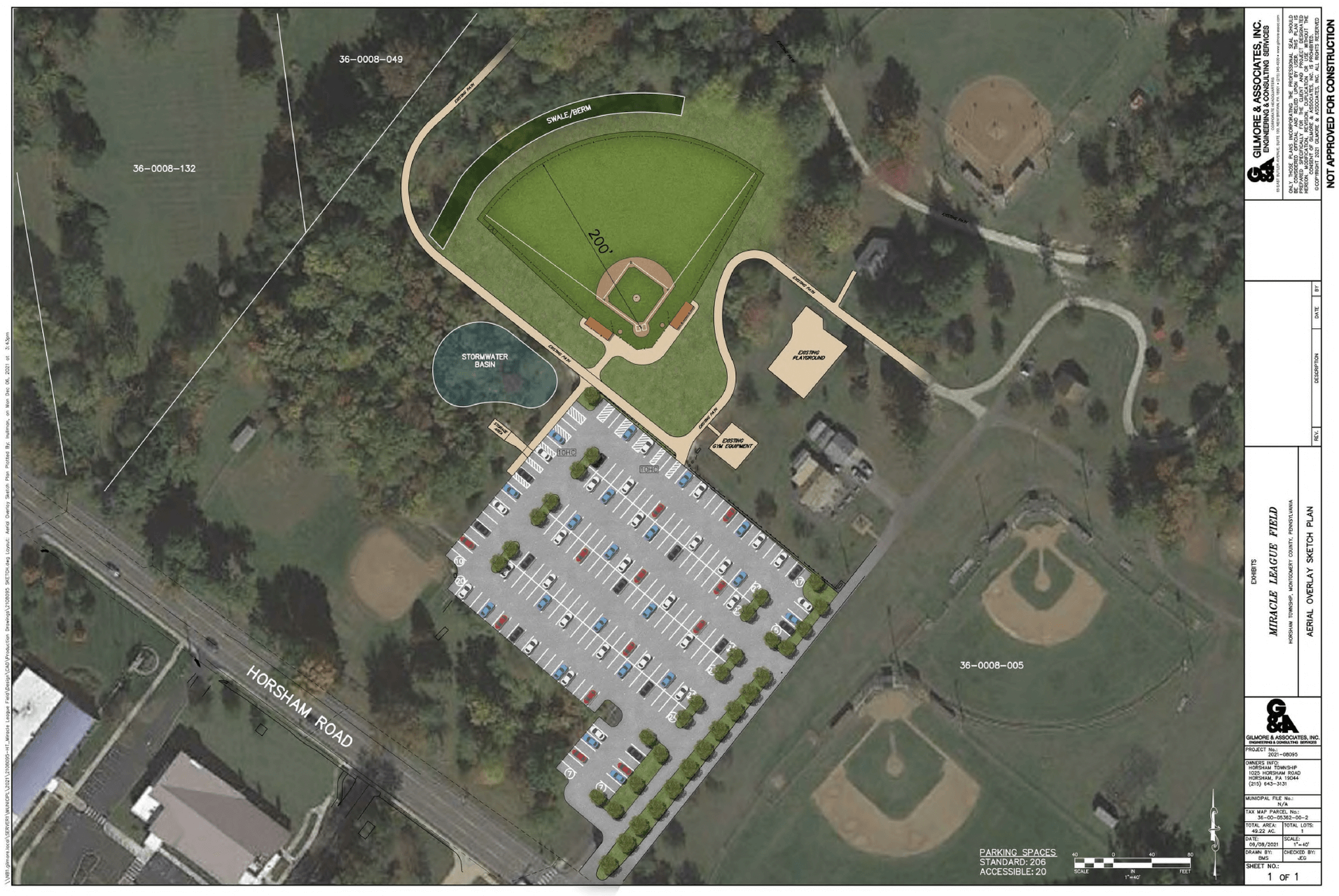 Our Field

The Miracle League Field
A Miracle League Field is specifically designed for people with physical and or cognitive challenges.  It is made with a surface that is fully wheelchair and walker accessible.  Bases and pitching mounds are painted onto the surface so that there are no raised obstacles that you would find on a typical baseball field.  The dugouts are enlarged to accommodate assistive equipment.  With some modifications, this field in Horsham will be as similar as possible to a typical Little League field.
Miracle League Field Location and Directions
The Miracle League of Horsham PA will be located in Deep Meadow Park at 1020 Horsham Rd, Horsham, PA 19044.  It will be part of a multi-field Little League complex and be in proximity to fully accessible restrooms. There will also be a playground and concession facilities at the complex.
Parking at The Miracle League Field
There will be 25 handicap parking spots directly adjacent to the field.  Entrance to the parking lot is on Horsham Road.